How we started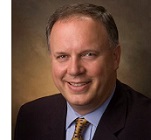 SI Portal has been around since 2007, spawning a company and product out of a very successful Data Center/Professional Services/Managed Service Provider called DSM. David Robinson, a technology entrepreneur and owner of DSM has incubated over 15 companies. With his guidance he helped to get the SI Portal to where it is today. A. Alex Cabral was in the senior engineer group at DSM and quickly realized that necessity is the mother of invention. Using his computer science background he engineered the product from the start. The product is an accumulation of eleven years of input from top level engineers and MS customers.
Our Founder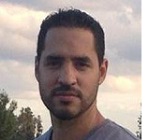 Alex Cabral is the CEO and founder of SI Portal Inc. 17 years ago Alex was working as a Senior Systems Engineer at an integration firm in New York City. He struggled to keep his team informed about the inter-working of their clients networks. At the time Systems Integration firms primarily cared about and focused on time entry and proper project management. Alex worked with the developers that managed the time entry program to provide his team the information they needed to manage their customers. But the output of the engagement never met the expectations that Alex set. Having an extensive background in development gave Alex the ability to envision a solution as he outlined exactly how the product should look. Unfortunately the level of effort that was required of the team proved to be too much and development stopped. Alex later moved to a new firm and realized that the chaos was not just at his previous firm, but it appeared that access to information seemed to be a problem among many of these firms. What they had was a spreadsheet with passwords, IP addresses and client folders on a network share. The SI Portal was born to serve as a place for proper documentation for supporting customers and provide billable hours in project engagements. When engineers go on vacation, employees are hired, or they no longer work for the company, managers can feel confident that their system information is documented. The SI Portal is a product created from Alex's 18 years of experience in the systems integrator MSP field, coupled with over nine years of feedback from hundreds of users. Alex's passion lies in making relevant information easily accessible to people that need to support their customers. He finds it most rewarding when individuals see the value and power of the documentation that is provided by an SI Portal.
Our Team
Alex manages the development team and new business development. Cam LeBlanc manages the Help Desk and assists all of our customers during the initial setup. Cam worked over 15 years as a subcontractor with MSPs all over Central Florida giving him a lot of shared experiences with our clientele. He has been there, seen it and survived it. He understands the realities of working with poor documentation and is very enthusiastic about providing solid customer service and what SI Portal can provide to all MSPs from one man shops to large companies.
Our Infrastructure and your data
We house our US data in secure data centers, hosted and managed by DSM.net and in AWS. Our DSM servers run on VMware Clusters and the storage is provided by a multi-rack HP 3PAR SAN. All of our data is encrypted at rest using our encryption keys. Your data can also be encrypted using your own encryption key at setup. When your files/passwords are encrypted, SI Portal does not have access in anyway. To provide a failsafe, we replicate data across data centers. We also offer you a tool called Portal Export that you can use to sync your Cloud copy to a laptop or an on Premise server.